Titanium Headset
00036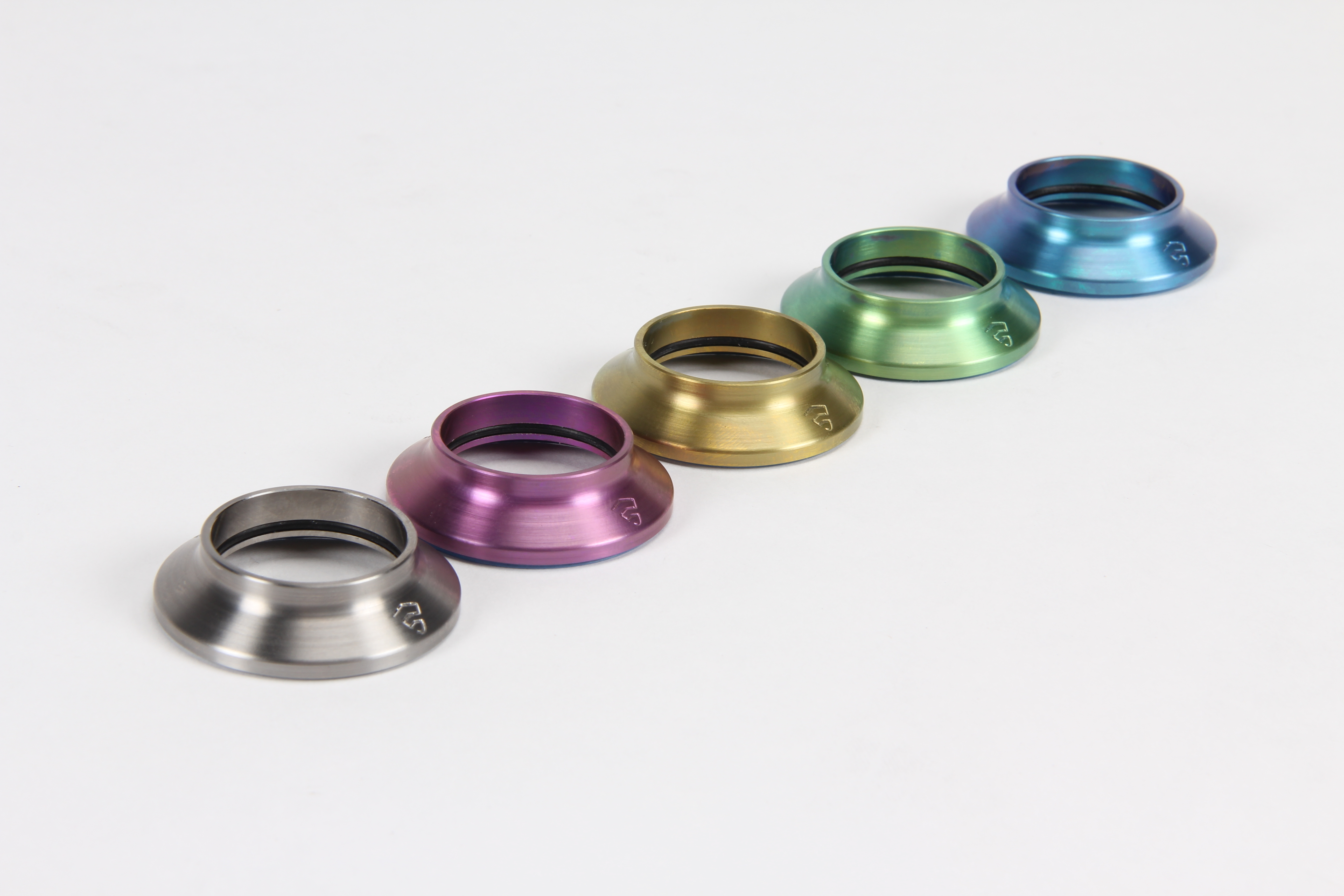 Machined from 6AL/4V titanium exclusively for us by Ogle Watch Company in California, the Firefly Titanium Headset features premium, sealed stainless-steel Cane Creek Hellbender Bearings and Cane Creek's best-in-class 110 internals. A low-friction upper bearing seal completely seals the cup from contaminants and is fully captured by the top cover with no loose parts. The dual-Seal crown race provides excellent seal efficiency with low friction.
Add on a matching Ti spacer kit and Ti top cap for $60, a 25% discount off our standard pricing for those parts.
Tech specs:
Stack heights

Lower bearing: 1mm
Upper bearing and cup: 11.5mm

System weight: 70g
Upper bearing fits 1 ⅛" steerer tube diameters. Upper bearing has a 36x45 degree contact angle.
Lower IS47/33 bearing fits forks with 1 ¼" steerer tubes, while the IS52/40 bearing fits forks with 1 ½" steerer tubes.
The IS47/33 lower has a 45x45 degree contact angle bearing, while the IS52/40 lower has a 36/45 degree contact angle bearing. The included crown races match those specs, but if your fork has an integrated crown race, you will want to check the crown race angle to be sure the bearing angle matches.
Cane Creek's Standard Headset Identification System, to check compatibility with your frame.
Please contact us and/or your frame manufacturer to confirm fit and with any questions.